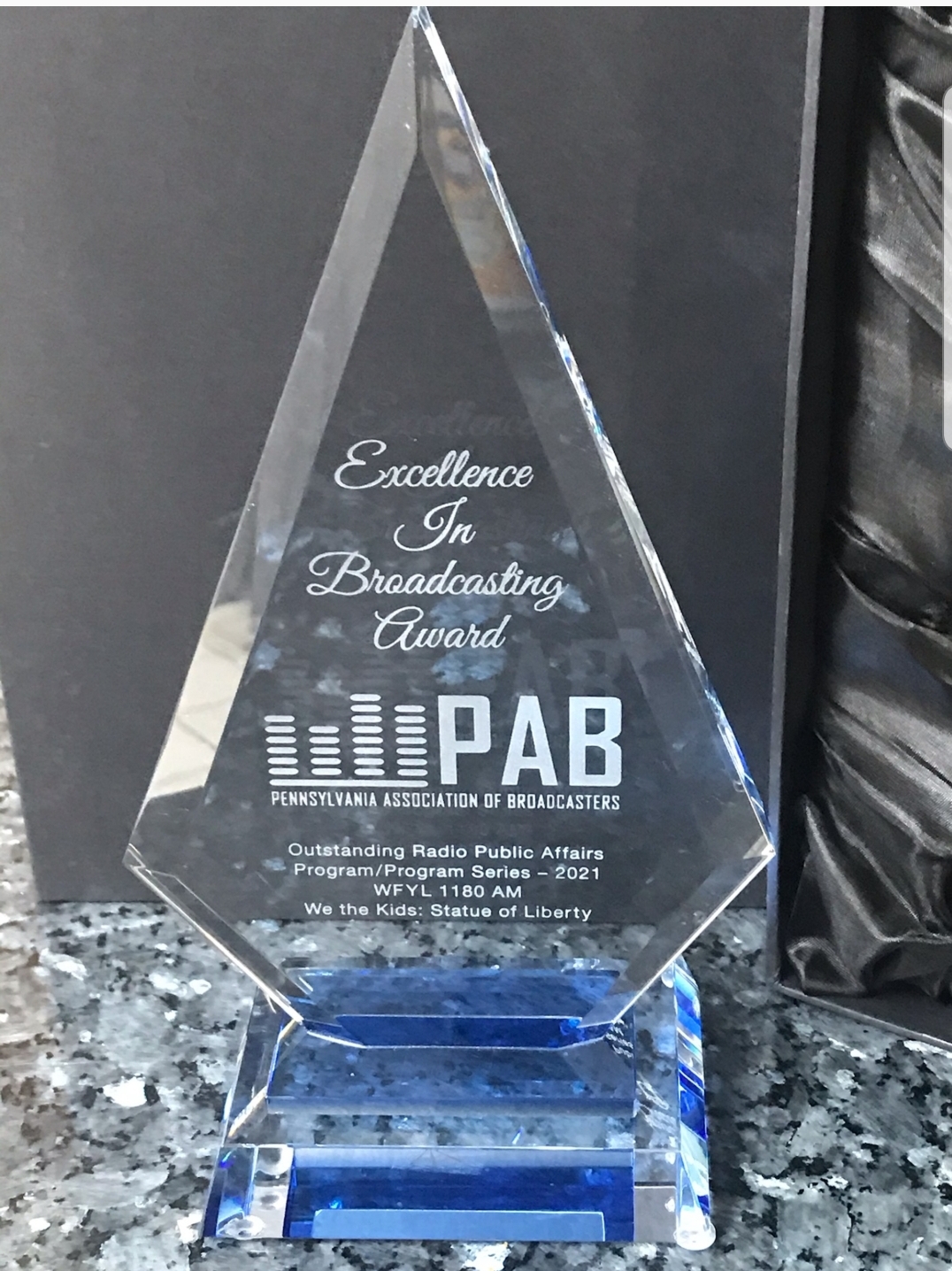 By Kevin Fobbs
It makes America's We The Kids' (WTK) 2nd Broadcasters Award timely. Like the Ukraine parents and children need voices, so do America's parents and children.
"WE THE KIDS – EPISODE 29: "LIBERTY REQUIRES SACRIFICE. "
"We The Kids" and the Liberty Players were selected as the best Outstanding Radio Public Affairs Program/Program Series in Pennsylvania for the second year, making the weekly show a change agent for children. The Liberty Players are kids (not actors), and they join their parents for weekly discussions on patriotism.
The We The Kids Radio Show pulls from author Lydia Wallace Nuttall's book "Forgotten American Stories: Celebrating America's Constitution."
Bible Verse: Isaiah 11:6 "The wolf will dwell with the lamb, and the leopard will lie down with the goat. The calf, the young lion, and the fattened calf will be together, and a child will lead them."
Pennsylvania Association of Broadcasters Award win defines Patriotic Youth.
To read the complete story click below…