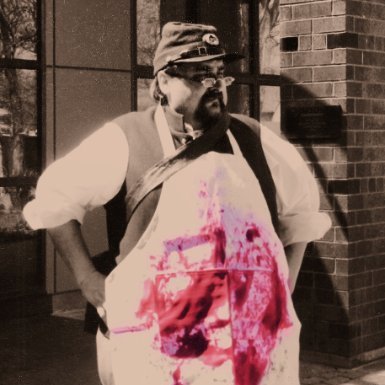 Mr. Travis Childs, Director of Education The History Museum, South Bend, IN.
I coordinate and implement educational programs with historic themes for public, private and parochial schools within the twelve counties in northern Indiana and southwestern Michigan that The History Museum serves. I am responsible for The History Museum's website. I design, update and manage the museum's website on a regular basis. I periodically give tours within the museum and out in the community highlighting the rich heritage of our community. Occasionally I have the opportunity to examine and conduct oral history interviews with certain Michiana residents. I design and implement several different technologies to make our exhibits more educational and entertaining.
Thanks
Travis!
We The Kids
We wish to thank all the parents who allow their children to be part of We The Kids and all the kids who participated.
Kids thoughts on the interview in the studio with Mr. Childs.
"The day's filming went fairly smoothly. Mr. Travis Childs was able to fully answer each question to the best of his abilities and appeared to know about each answer. " – Maryann
"It was very informative. Mr. Childs was thought-provoking. " – David
"I liked it that Mr. Childs knows all that information about all those people. It was very interesting." Joanna
"I thought it was neat that we got to now about all of those people. I liked the picture of the canyon." – Angela
"I really liked learning about the clover huller because I never would have even known it existed!" -Corban
"It was cool hearing about the famous people who lived in South Bend." -Jadon
"I thought it was pretty cool because I went in a class field trip with my class and Mr. Childs was the guide." – Annah
"I liked Interviewing Mr. Childs. I thought what he talked about with history was interesting. " – Brendan

"Bringing The Constitution and American history back to life for our children through our children."