Mrs. Grant & General Grant | 1869-1877
Posted with permission from Dr. Curt Fields Aka- General Grant. Having been a lifelong student of the American Civil War, Dr. Fields' interest in portraying General U. S. Grant was driven by his study of the War and subsequent respect and admiration for General Grant.
ABOUT – Curt Fields Aka- General Grant.
Having been a lifelong student of the American Civil War, Dr. Fields' interest in portraying General U. S. Grant was driven by his study of the War and subsequent respect and admiration for General Grant.   He is the same height and body style as General Grant and, therefore, presents a convincing, realistic image of the General.  He has researched and read extensively about General Grant in order to deliver an accurate persona of the man, speaking during presentations in first person, quoting from General Grant's memoirs, articles, and letters he wrote, or statements he made in interviews.
Dr. Fields received a Bachelor's and Master's degrees from the University of Memphis, and a Master's and Ph.D. degrees from Michigan State University.  He is a career educator having taught for eight years at the Junior and Senior high school levels; then served for 25 years as a high school Administrator before retiring. He is now an Educational consultant.  He is also a Living History Demonstrator, and a speaker on Leadership as demonstrated and advocated by General Grant. He has taught as an adjunct Associate Professor of Sociology at the University of Memphis since 1988, and adjunct Assistant Professor of Education at Belhaven University (Memphis campus) since 2008. Dr. Fields served as a Memphis, TN, Police Officer for four years and for nearly 20 years as a Reserve Officer. Dr. Fields is a member of: The Tennessee Historical Society, The West Tennessee Historical Society, The Shelby County Historical Society, The Nathan Bedford Forrest Historical Society, The Tennessee Civil War Preservation Association, and The Civil War Trust.
HISTORY OF
ULYSSES S. GRANT | 1869-1877
White House History  ›  The Presidents
Late in the administration of Andrew Johnson, General Ulysses S. Grant quarreled with the president and aligned himself with the Radical Republicans. As the symbol of Union victory during the Civil War, the military hero was a logical candidate for president in 1868.
When he was elected, the American people hoped for an end to turmoil. Grant provided neither vigor nor reform. But in office looking to Congress for direction, he seemed bewildered. One visitor to the White House noted ". . . a puzzled pathos, as of a man with a problem before him of which he does not understand the terms."
Born in 1822, Grant was the son of an Ohio tanner. He went to West Point rather against his will and graduated in the middle of his class. In the Mexican War he fought under General Zachary Taylor.
At the outbreak of the Civil War, Grant was working in his father's leather store in Galena, Illinois. He was appointed by the governor to command an unruly volunteer regiment. Grant whipped it into shape and by September 1861 he had risen to the rank of brigadier general of volunteers.
He sought to win control of the Mississippi Valley. In February 1862 he took Fort Henry and attacked Fort Donelson. When the Confederate commander asked for terms, Grant replied, "No terms except an unconditional and immediate surrender can be accepted." The Confederates surrendered, and President Lincoln promoted Grant to major general of volunteers.
At Shiloh in April, Grant fought one of the bloodiest battles in the West and came out less well. President Lincoln fended off demands for his removal by saying, "I can't spare this man—he fights."
For his next major objective, Grant maneuvered and fought skillfully to win Vicksburg, the key city on the Mississippi, and thus cut the Confederacy in two. Then he broke the Confederate hold on Chattanooga.
Lincoln appointed him general-in-chief in March 1864. Grant directed Sherman to drive through the South while he himself, with the Army of the Potomac, pinned down General Robert E. Lee's Army of Northern Virginia.
Finally, on April 9, 1865, at Appomattox Court House, Lee surrendered. Grant wrote out magnanimous terms of surrender that would prevent treason trials.
As president, Grant presided over the government much as he had run the army. Indeed he brought part of his army staff to the White House.
Although a man of scrupulous honesty, Grant as president accepted handsome presents from admirers. Worse, he allowed himself to be seen with two speculators, Jay Gould and James Fisk. When Grant discovered their scheme to corner the market in gold, he authorized the secretary of the treasury to sell enough gold to wreck their plans, but the speculation had already wrought havoc with the American economy.
During his campaign for reelection in 1872, Grant was attacked by Republican reformers. He called them "narrow headed men," their eyes so close together that "they can look out of the same gimlet hole without winking." The general's friends in the Republican Party came to be known proudly as "the Old Guard."
Grant allowed Radical Reconstruction to run its course in the South, bolstering it at times with military force.
After retiring from the presidency, Grant became a partner in a financial firm, which went bankrupt. About that time he learned that he had cancer of the throat. He started writing his recollections to pay off his debts and provide for his family, racing against death to produce a well-written memoir that ultimately earned nearly $450,000. Soon after completing the last page, in 1885, he died.
Re-post with permission from the White House Historical Association
White House History    The First Ladies
 JULIA GRANT
Quite naturally, shy Lieutenant Grant lost his heart to friendly Julia Dent, and made his love known, as he later said, "in the most awkward manner imaginable." Her father opposed the match, saying that Grant was too poor, but Julia answered that she was poor herself. The 'poverty' on her part came from a slave-owner's lack of ready cash.
Born in 1826, Julia Dent had grown up on a plantation near St. Louis in a southern atmosphere. In memoirs prepared late in life – unpublished until 1975 – she pictured her girlhood as, "one long summer of sunshine, flowers, and smiles . . ." She attended the Misses Mauros' boarding school in St. Louis for seven years among the daughters of other affluent parents. A social favorite in that circle, she met "Ulys" at her home, where her family welcomed him as a West Point classmate of her brother. Soon she felt lonely without him, dreamed of him, and agreed to wear his West Point ring.
Julia and her lieutenant became engaged in 1844, but the Mexican War deferred the wedding for four long years. Their marriage met every test. Like other army wives, "dearest Julia" accompanied her husband to military posts. But when he was ordered to the West in 1852, she went to his parents' home in Galena, Illinois. Grant resigned his commission two years later to end the separation. After a failed business venture, the family – including four children – returned to Galena. When the Civil War called Grant to duty, Julia joined her husband near the scene of action whenever she could.
After so many years of hardship and stress, she rejoiced in his fame as a victorious general, and entered the White House in 1869 to begin, in her words, "the happiest period" of her life. With cabinet wives as her allies, she entertained extensively and lavishly. Upon leaving the White House in 1877, the Grants made a trip around the world that became a journey of triumphs. Julia proudly recalled details of hospitality and magnificent gifts they received.
But in 1884 Grant suffered yet another business failure and they lost all they had. To provide for his wife, he wrote his famous personal memoirs, racing with time and death. Julia was enabled her to live in comfort, surrounded by children and grandchildren, until her own death in 1902. In 1897, she had attended the dedication of Grant's monumental tomb in New York City where she was laid to rest. Her own chronicle of their years together ends with a firm declaration: "the light of his glorious fame still reaches out to me, falls upon me, and warms me."
Hasan Khan
2023-09-18T14:12:44-05:00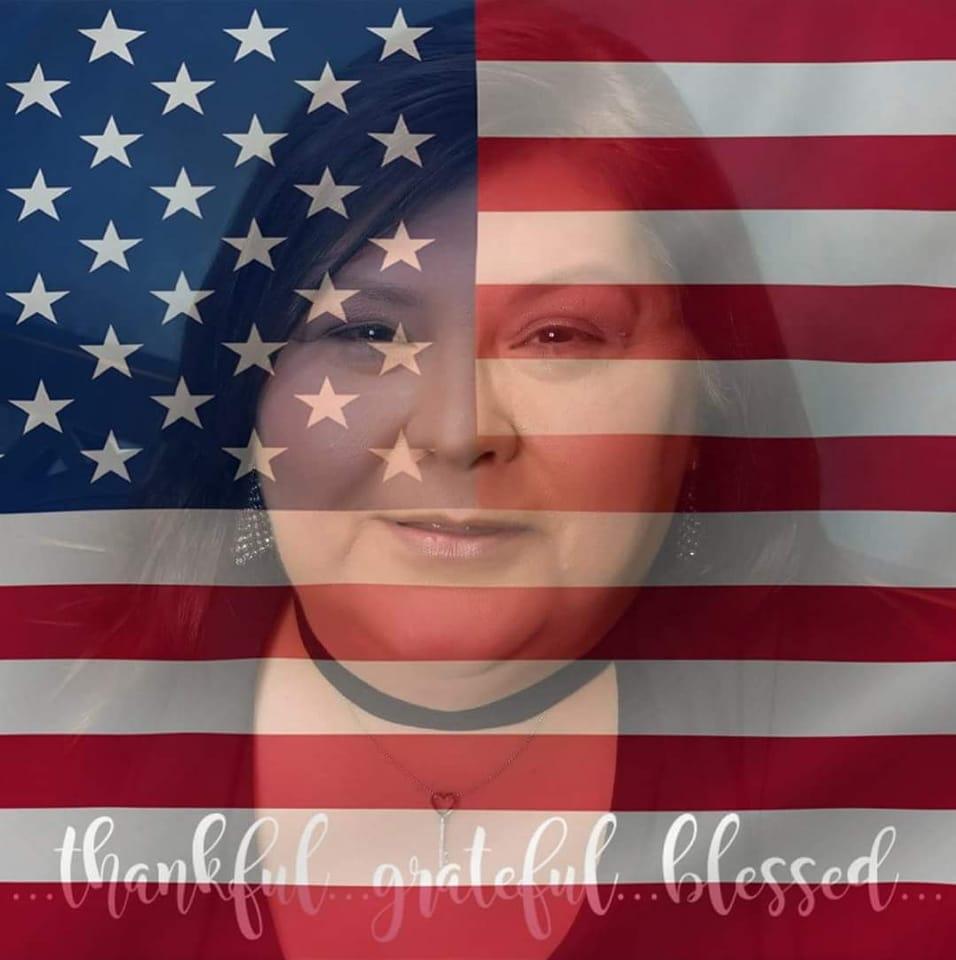 Reposted with permission by Lucy Gonzales
Please join We The Kids to send a Birthday card to Ethelyn Bell 100 year old, on Oct 4, […]
Judy Frazier
2023-09-13T10:13:53-05:00
(Chapter 9 page 107 of "Forgotten American Stories: Celebrating America's Constitution")
Click here to listen:
Historian Arch Hunter […]
Judy Frazier
2023-09-17T12:36:40-05:00
Susan Price, Gold Star Mother
Patriot, Investigative Researcher,
National Voice, Veteran Advocate, Advocate for Justice.
Susan Price is a Gold Star Mother and resides in the Tampa, Florida, area. She is the daughter of a Marine […]
We The Kids
2023-08-25T05:51:11-05:00
WTK Radio show lessons based on "Forgotten American Stories" by Author Lydia Nuttall
We The Kids
2023-07-24T11:02:45-05:00
WE THE KIDS - WON AGAIN! 3RD THE YEAR IN A ROW!