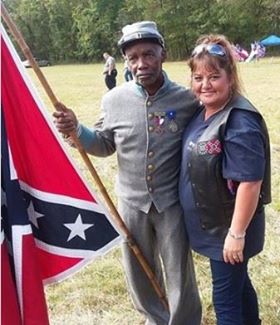 The base of the "Silent Sam" Confederate statue was removed from campus by 4:30 a.m. Tuesday.
Confederate statue, known as 'Silent Sam,' toppled by protesters on UNC campus
A Confederate monument on the campus of the University of North Carolina at Chapel Hill has been "divisive for years" but should not have been torn down by rampaging students, the school's chancellor said Tuesday.
More than 200 protesters gathered Monday night at the school's Peace and Justice Plaza to listen to speeches before marching to "Silent Sam," a statue erected in the middle of campus more than 100 years ago. Video from the scene shows protesters using ropes to topple the statue as the crowd cheers and chants slogans including "Whose campus? Our campus!"
The impromptu removal of Silent Sam is the latest in a long line of statues to fall or be legally removed across the nation since a Unite the Right rally in Charlottesville, Virginia, a year ago. That rally, which turned deadly, had in part been organized as a protest against plans to remove a statue of Robert E. Lee from a Charlottesville park.
Chancellor Carol Folt said an investigation into Silent Sam's fall was underway.
"Its presence has been a source of frustration for many people not only on our campus but throughout the community," Folt said. "However, last night's actions were unlawful and dangerous."
More: Confederate memorials turn up faster than they can be removed
Foes of Silent Sam say he is a monument to white supremacy and slave owners. But supporters, some of whom briefly confronted demonstrators Monday, say the statue is a symbol of the region's history that should not be forgotten.
Folt previously has said she would support the removal of the statue, but said it would be illegal. Gov. Roy Cooper, who has called for removing Confederate monuments from public land across the state, issued a statement thanking police for their "efforts to keep people safe."
"The governor understands that many people are frustrated by the pace of change and he shares their frustration, but violent destruction of public property has no place in our communities," Cooper said in a statement.
Tuesday was the first day of classes for the 2018-2019 school year, and students have been returning to campus over the last several days.
First-year student Natalia Walker, who arrived on campus four days ago, said involvement in the protest made her feel "liberated."
"This is the biggest thing I've ever been apart of in my life just activist wise," she told The Daily Tar Heel student newspaper. "All of these people coming together for this one sole purpose and actually getting it done was the best part."
Dwayne Dixon, an Asian studies professor, told the paper he has long been active in anti-racist movements.
"I watched it groan and shiver and come asunder," Dixon said. "I mean, it feels biblical. It's thundering and starting to rain. It's almost like heaven is trying to wash away the soiled, contaminated remains."
Please continue to read at Confederate statue, known as 'Silent Sam,' toppled by protesters on UNC campus
 

WE

THE

KIDS