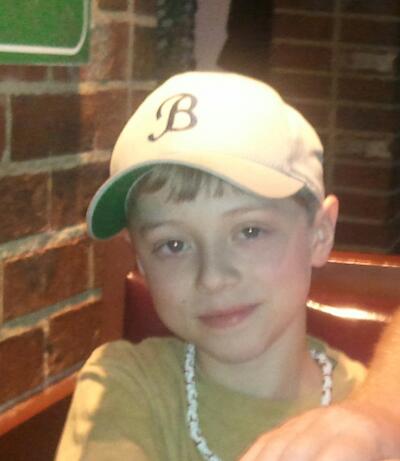 Essay winner
What child would want to write an essay when it's summertime? Someone who wants to win a pool party! That's exactly what 11-year old Jacob  did! With the encouragement of his grandmother, Jacob decided to enter the contest.  The contest was open to readers of the Union Star and Altavista Journal of Brookneal, VA and was also handed out in area libraries and other events. Jacob won a pool party on our Main Brookneal Campus. He was allowed to invite friends and family and was provided with snacks and drinks
Jacob said his grandmother was the driving force behind him participating in the What Patriotism Means to Me essay contest.
Jacob  saw the flier at the Patrick Henry Memorial Library in Brookneal and decided to make a go of it.
In Jacob's  essay, he wrote the following:
"I think that patriotism is putting the country before your own life. Also, I think it is showing your love for your country by celebrating the ones who preserve it. Patriotism is the act of showing pride for your country.
The first thing that comes to mind is putting the country before your own life. One day, I too, will join the military to protect this great country from becoming a dictatorship. I want to keep our country a republic, in which we the people elect our own representatives, congress, senate and president.  They in turn will keep our country free so that we have the choice of religion, speech, work, etc.
Also coming to mind is celebrating the ones that preserve our country. We celebrate through a few Holidays nationwide. there's the Fourth of July, Memorial Day and Veteran's Day. We celebrate patriotism through these special Holidays.
Through all the things I celebrate patriotism. I would never want to live anywhere else. Being patriotic is what I strive for. This is what patriotism means to me."
The event, was sponsored by the Patrick Henry Boys & Girls Home and The Union Star.
"I thought why not? I mean, who wouldn't want a pool party, if they don't have a pool?," he said.
Jacob along with several of his friends were treated to the pool party at the Patrick Henry Boys & Girls Home at the Brookneal site.
WTK would like to thank Jacob and his parents for allowing us to re-post this article!!
Great Job Jacob!