How the Pillow Mom Changed America One Pillow at a Time
Written by WTK Reporter Kate age 13

Patriotism Pillows for Comfort:   How the Pillow Mom Changed America One Pillow at a Time
 With her husband a veteran of the Vietnam War, and her son fighting in Iraq, Christina Finn feels a close tie to the military and its service men and women.  The Patriotic Pillow Project is her way of honoring America's service men and women to show appreciation for their sacrifice.  She is the owner of the "Pillow Mom, and Kenny's Kaps" website and is famous nationally for her patriotic handmade pillows. Given to retired and wounded soldiers, these pillows symbolize America's thanks for their soldiers' trying and painful times during their service to the country.
When asked what encouraged her to make these pillows, Mrs. Finn began her reply with.  "It's a complex history."  Stating that when her husband was hit by a RPG (Rocket Propelled Grenade), lost his foot to the blast, and eventually came home through the Military Medical System, he and the rest of his generation of Vietnam Veterans were not respected.
"It was a very controversial time in America," said Christina.  "And I think that is where the heart of my efforts came from."
The Pillow Project's life began the day Mrs. Finn set out to visit the Walter Reed Medical Hospital (the Army Medical Center in Washington), where she saw injured soldiers recuperating after their service.  Coincidentally, that day was the same date that her son was deployed to Iraq.
"As a mom, when your son is going into harm's way, there are not a lot of options, because essentially, your loved one belongs to the government.…  So there's the fear factor.  And I prayed, I prayed long and hard about how I was going to deal with the emotional turmoil I was going to have to endure on a daily basis."
The impact of seeing the faces and hearing the stories in the Walter Reed Hospital, her husband's service disrespected, and her son's deployment sparked an inspiration to do something to make a change.  The idea for the Patriotic Pillow Project came to Mrs. Finn through a dream after long hours of prayer and thought about how she was going to make that difference.
Putting the project into action was the next step to making veteran feel respected and loved.  The Patriotic Pillows needed to be created and produced.   Volunteers made pillowcases with the distinctive design incorporating the colors of the American flag.  Each pillowcase was unique and personalized.  "I drew the sewing patterns," Mrs. Finn said,  "and we also held sewing events."  In addition to the pillowcases, The Pillow Project needed pillow forms.  An airline company donated 350 used airplane pillows to Mrs. Finn's cause.  "I was grateful," she explained.  She knew in her heart, though, that she needed to reach out to more than 350 injured service men and women by making more pillows.  She knew that she needed to broaden her project.    So she contacted the airline's pillow manufacturer and explained to them the details of her project.
She contacted a company that gives mentally challenged adults the opportunity to work making pillows for various airlines, Amtrak, and some hotels, and they generously donated 10,000 pillow forms for the Patriotic Pillow Project.
"And at that point I felt it was unfair to continue to expect the pillow organization to just give us the pillows." Since the Pillow Project had acquired funding, she began purchasing the pillows from the company.  " I felt that it was our responsibility to support their organization and to purchase the pillows from them…. And that's the beauty of the Patriotic Pillow Project.  That individuals [making them] that are already themselves challenged are being tucked inside our pillow covers and then given to others who are challenged," says Mrs. Finn.  "Not all our recipients are physically injured, many are emotionally, psychologically, and spiritually injured.  So those are the silent injuries."
She describes how the silently injured are the people who need the pillows more because, "It is a symbol, the Patriotic Pillow is a symbol of a nation's gratitude, respect, honor, love and prayers."
Nevertheless, The Patriotic Pillow Project is only half of Christina Finn's mission.  The other, separate project is Kenny's Kaps.  Kenny's Kaps was inspired by a man with an image of what he wanted to create.
"I want a head cover," was the request from Master Sergeant Kenneth Sargent, a nearly 20-year veteran who was hit by shrapnel on his head.  He survived, but suffers from TBI (Traumatic Brain Injury) received during his service.  Christina Finn had just met Kenneth, Kenny, at a function where she presented veterans with pillows and spoke to the crowd of veterans, family members, and caretakers.  Kenny requested to speak with Mrs. Finn and described the kind of head cover he would most like to have.  She suggested making the head cover purple because Kenny was a Purple Heart recipient.  "I think we should put a patch on the front of your head cover so that when you are out on the street, people would immediately recognize the significance of that unique and special head cover that sets you apart." And Kenny's Kaps was born.
"Kenny brought Kenny's Kaps to our program.  We have delivered them to individuals who have traumatic brain injury.  Part of the program is also to educate the general population about what it is to have TBI," expresses Mrs. Finn.
The project has grown to new heights since it first started, and shows no sign of coming to an end.
The special handmade pillows are made especially for each veteran and some are even signed personally by famous political figures such as Senator John McCain, Barak Obama, Congressman Donald Manzullo (Illinois), and many Medal of Honor recipients.  The pillows are then distributed nationally.  As Mrs. Finn says on her website (http://thepillowmom.com/), "The Patriotic Pillows are gifts from the hearts of American citizens nationwide."
Many pillows have been made by people in homes and skyscrapers, in small towns and big cities across America.  Small children have participated in the Pillow Project, as have adults from many walks of life.
The Pillow Mom, with her Patriotic Pillow Project and Kenny's Kaps, has made a difference in comforting America's most physically, mentally, and spiritually wounded.  Mrs. Finn answered almost immediately to what she wanted the recipients of the pillows and Kaps to know about her and her cause. "I want them to know they're loved, and that they're appreciated, and they're respected."
Read and approved by Rachel Ann  – IN
THANK YOU Mrs. Christina Finn for Pillow Mom Project!  & for allowing Kate to do a phone interview.

From all of us at We The Kids

A word about WTK Kate:
Kate has interviewed several political figures for WetheKids, including  Indiana State Treasurer Richard Mourdock, Rep. Joe Donnelly (IN), Mayor Pete Buttigieg (South Bend, IN), and Christina Finn (The Pillow Mom: Patriotic Pillow Project and Kenny's Kaps).  She is a 7th grader and loves the outdoors, track, and animals.  She often can be found in her tree house avidly reading a good book.  Her passion for writing has been around since she could speak and hopefully will continue.  She loves being a We The Kids reporter!
Thank you Kate!

Hasan Khan
2023-09-18T14:12:44-05:00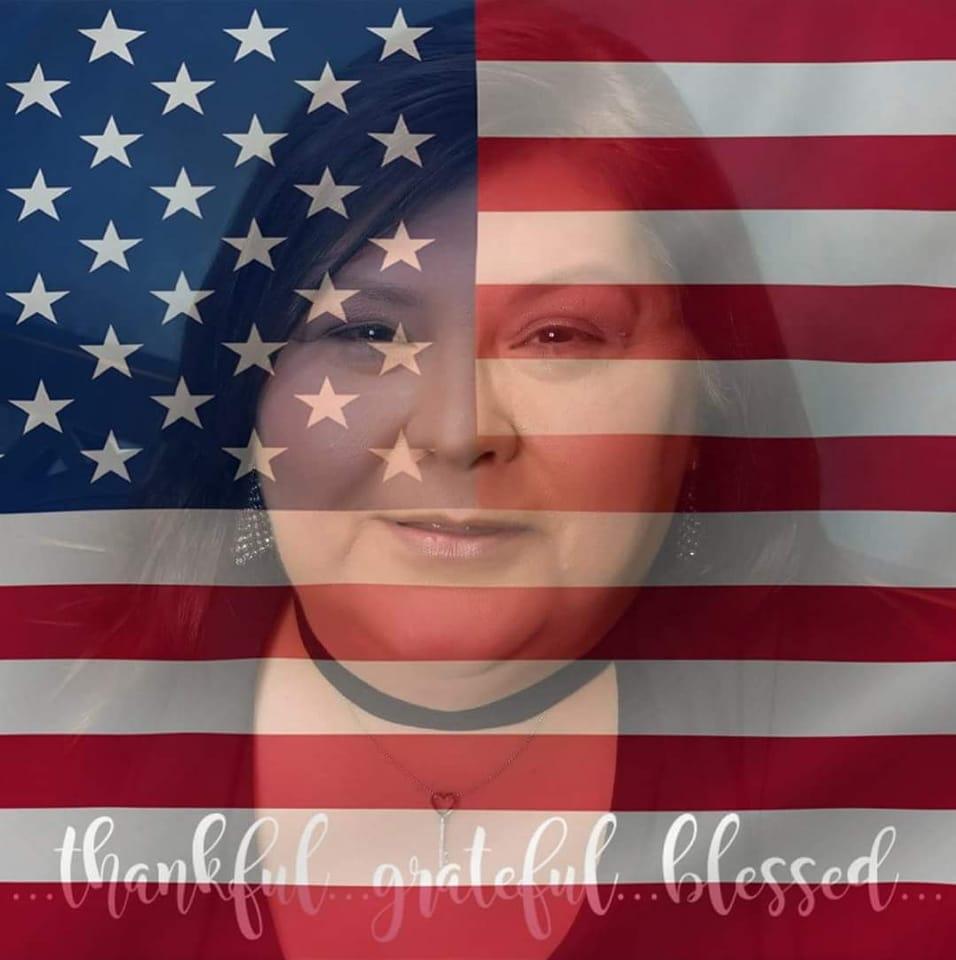 Reposted with permission by Lucy Gonzales
Please join We The Kids to send a Birthday card to Ethelyn Bell 100 year old, on Oct 4, […]
Judy Frazier
2023-09-13T10:13:53-05:00
(Chapter 9 page 107 of "Forgotten American Stories: Celebrating America's Constitution")
Click here to listen:
Historian Arch Hunter […]
Judy Frazier
2023-09-17T12:36:40-05:00
Susan Price, Gold Star Mother
Patriot, Investigative Researcher,
National Voice, Veteran Advocate, Advocate for Justice.
Susan Price is a Gold Star Mother and resides in the Tampa, Florida, area. She is the daughter of a Marine […]
We The Kids
2023-08-25T05:51:11-05:00
WTK Radio show lessons based on "Forgotten American Stories" by Author Lydia Nuttall
We The Kids
2023-07-24T11:02:45-05:00
WE THE KIDS - WON AGAIN! 3RD THE YEAR IN A ROW!