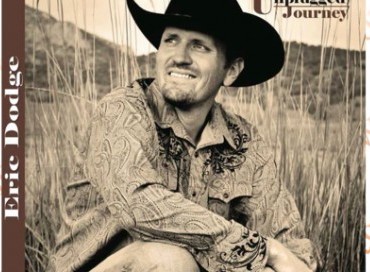 I love that you use your site to educate children about our Constitution and share important history facts with kids.
Eric Dodge
Eric Dodge discovered his passion for singing in the most heartfelt of ways. While always having a strong love for music, his greatest fear was to share that passion publicly. On September 11th, 2001, as our great country suffered a terrorist attack, Eric was on a cruise ship outside of Mexico. That fateful day was when Eric made his decision to no longer be afraid. He stepped up to the microphone aboard the ship to share his voice and love of music. He was no longer willing to let his fear keep him from what was truly his gift to the world. He opened up his heart and sang Garth Brooks' song "The Dance". After his performance, a passenger approached him and encouraged him to pursue a singing career. Just as many others were changed by the events of 9/11, Eric took her words to heart and decided to follow his heart into the world of country music.
Eric has worked with Seth Riggs, vocal coach to the Stars in Hollywood and from there was sent to train with Jeffrey Skouson in Las Vegas. Thanks to these great coaches, Eric began sharing his talents professionally in 2003. He's performed hundreds of shows all over the United States and Canada. He has opened for many of Nashville's finest country music stars including: the late Chris LeDoux, Diamond Rio, Little Texas, Collin Raye, SheDAISY, Terri Clark, Julianne Hough and Carrie Underwood at the Stadium of Fire – 4th of July Celebration in Provo, Utah in front of over 50,000 people.
Eric has been featured in America's largest country music magazine, "Country Weekly" on several occasions, and on the popular website, Music News Nashville. He was also recognized as "New Country Star—Best Male Vocalist". Eric has also appeared live on many television shows. While performing on Good Things Utah on ABC 4, he met the very popular author and website mentor, Marla Cilley (aka the FlyLady) of www.FlyLady.net. She was so impressed with his performance, she asked him to record a song Titled "Why Not Today" which prompted the release of Eric's album titled "Why Not Today". Since then, Eric has accompanied FlyLady to many of her nationwide events where he has performed and been welcomed by thousands. Eric also has a weekly live radio show on Blog Talk radio where he entertains and performs for many of his fans.
Eric has recorded most of his albums at OmniSound Studios in Nashville, Tennessee, where he worked with the best producers, songwriters, and musicians. In March of 2006, his first radio single, "Anything for You" was released and hit #19 on the New Music Weekly-Independent Artists chart. His second Country album "Why Not Today" reached #3 on Amazons best seller list and his album, "A Christmas Wish" sold thousands worldwide in its first season released. His fourth album, "Home to Me" was released in April 2010. Eric Continues to produce and release new albums to this day.
Eric Dodge is a country boy at heart. When not on stage performing his favorite country songs, you can find him out riding horses or 4 wheelers or camping out at his family's ranch. He loves anything outdoors including fishing and hiking. Summer, winter, spring or fall his favorite moments are sleeping outside by the campfire under the stars. From the brim of his hat to the tips of his boots, he is a true country boy.
For more information about Eric's performances and past events as well as his press page and media files, go to www.ericdodge.com
HOME OF THE BRAVE.  WE WILL NEVER FORGET, GOD BLESS AMERICA!