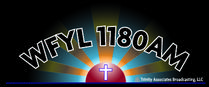 Arch Hunter
Lydia Nuttall
*We The Kids*
Our American Heritage/We the Kids 12-29-18
Arch Hunter
William Federer
*Socialism*
Our American Heritage/We the Kids 12-22-18
Arch Hunter
Lydia Nuttall
"God in Our History"
Our American Heritage/We the Kids  11-10-18
Arch Hunter
Lydia Nuttall
"What Does Liberty & Justice Look Like" ia Nuttall
"What Does Liberty & Justice Look Like"
Our American Heritage/We the Kids 11-3-18
Arch Hunter
Lydia Nuttall
"Comparison of American vs. Communist Systems"
Our American Heritage/We the Kids 10-13-18
Arch Hunter
Lydia Nuttall
William Federer
"History of U.S. Constitution" Part 2
Our American Heritage/We the Kids 10-6-18
Arch Hunter
Lydia Nuttall
William Federer
"History of the U.S. Constitution" Part 1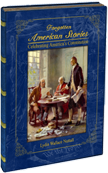 Order Your Copy TODAY
"I finished your book! You did an amazing job! I would highly recommend it to everyone!"
– Wanda W."This book is amazing. Every family should have one in their home."
– Andrea B.
"Absolutely beautiful."
– Jennie E.
$10.00 of each sale goes to WE THE KIDS. Please go to FORGOTTEN AMERICAN STORIES  to puschase your copy!