Open letters to American Legion Post Commanders
"I'm tired of our country being torn apart, our Constitution being trampled, our kids not learning anything in schools and our history being erased." Jim Paicz
US Army Veteran American Legion Marrs-Meyer Post 991
As a Legionnaire, I know the Legion's dedication to the Constitution.
The Constitution needs to be taught to our children!  We The Kids is the vehicle to do that and needs the support of every Legion Commander in the nation. Please help. Become a sponsor today.
Colonel John Eidsmoe
Office:  One Dexter Avenue, Montgomery, AL 36104
Ph. (334) 262-1245 Fax (334) 262-1708 cell number (334) 324 1812
http://morallaw.org/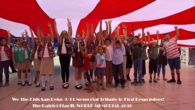 Dear Commander,
I salute you and the American Legion. You stand for the values of this country and for the future of our children and their freedoms.
Since 1919, the American Legion has influenced considerable social change in America. In those early days, patriotic World War I veterans banded together to offer support to veterans, their families, and their communities.
This was a time when veterans were revered, instead of being forgotten. When the nation was proud and strong.
I know you and your organization pledge to uphold and defend the Constitution of the United States of America.
But our Constitution is under attack.
I know you and your organization are committed to mentoring our kids and introducing wholesome programs all around our country.
But you face a formidable foe. Not a foreign invader, but a foe right on our precious soil.
Today, our nation is being torn apart, destroyed from within, by non-patriotic groups and organizations working to undermine your hard work of the last 100 years.
Our children are being brainwashed in school and bullied for loving America.
I can't just sit idly by and let this happen to the future generations of the greatest country in the world. I am on a mission to halt this tragedy.
I'm Judy Frazier. I founded We The Kids in 2009 to help reconnect our children with our patriotic values and freedoms that you and other veterans fought and died to protect.
Our country was in trouble then, but it's much worse now.
I've spent 10 years fighting for our kids. I humbly come to you today to request your help.
I know you and the American Legion are devoted to the spirit of mutual helpfulness.
The American Legion has almost 2 million members.
Imagine the difference we could make if each member gave just one American dollar to We The Kids to halt the destruction of our beautiful country, her values, and the brainwashing of our beautiful children.
I trust the American Legion and the influence you wield. I believe together we can stop this tragedy in its tracks.
The enclosed letter from Jim Paicz speaks volumes. His emotion is so heartfelt and genuine.
And I wholeheartedly echo his passion and dedication to saving our country from the attack of the villains who would take away our Constitution and our history from our kids.
After you read his letter, won't you please join with us to bring our children, the future of our country, back to the truth of our history and the fundamental promises our Founding Fathers presented in our beloved Constitution?
Mr. Paicz is working tirelessly to help We The Kids bring sanity back to our nation. To ensure our children won't take for granted our Constitution and our Pledge of Allegiance. To preserve our nation's history through the hearts of our kids.
As Mr. Paicz said in his letter, "We took an oath to defend our Constitution from all enemies foreign and domestic."
Now is the time to honor this oath. Through you and the American Legion, we can continue to make a difference and save our country.
Mr. Paicz isn't the only one worried about our country. Mrs. Faune Edmonds, the wife of Major James Edmonds, recalled, "In the 1960's, my husband flew B52 bombers. Jim always said, 'We need to keep the war over there!'"
We have fought, and continue to fight, overseas to liberate other countries. But now our America is being overrun with illegal immigrants, and our schools are being overtaken by anti=American socialists.
Our kids are being indoctrinated to believe socialism is better than our free American way of life.
Sadly, Mrs. Edmonds, the war is now here.
Now is not the time to sit back and watch our America being systematically destroyed from within. Now is the time to join the movement to save our country, starting with our kids.
We The Kids is honored to lead this movement. We would be even more honored to recognize your Post as a valued sponsor.
Here is our mission statement:
"The Mission of We The Kids is to reach, educate and inspire America's youth with patriotic and positive messages that encourage kids to learn American History and to become engaged in its government. The goal of WTK is to bring the Constitution and American History to life for our children … through our children."
You can learn more about our cause at www.wethekids.us.
Here, you can view amazing videos of kids interviewing military personnel to learn their stories.
You can listen to our radio shows as we discuss the shocking threats to our American freedoms.
And you can read moving stories about the differences we are making every day.
Won't you, as a proud member of the American Legion, please join us in our fight to defend our Constitution, our Pledge of Allegiance, and our nation's true history for the sake of our children?
For a donation of $50 or more from your post, We The Kids will send your post a copy of the book "The 5000 Year Leap: A Miracle That Changed the World…Principles of Freedom 101," and feature your post on our future web page highlighting all of our generous sponsors.
Your donation will provide us with the means to continue our educational programs, our radio shows, and our inspiring video interviews. Your sponsorship will keep us alive in the fight for our future.
Don't delay. Every day we wait to teach our children the truth is one more day we lose our chance to share our values and create a generation of proud Americans who will continue to uphold our Constitution and defend our freedoms.
Please donate today.
We The Kids, INC
1109 Coleman Street, South Bend, Indiana 46619
Commander, I extend my sincerest appreciation and gratitude.
Thank you,
Judy Lane Frazier
Judy Lane Frazier President and Founder, We The Kids, INC
My family
Myself, past Auxiliary VP and President, American Legion Post 365 North Liberty, Indiana
Walter Lowry – my dad served in WWII, Commander American Legion Post 365 North Liberty, Indiana 2 terms
5 Beach Landing he received 1 Combat Bronze Star for each landing with an Arrowhead, 4 Combat Bronze Stars equal to a Silver Star. Member of the VFW North Liberty, Indiana – died 1986
Steve Lowry – brother 100% Service Connected Disabled Veteran past Commander, American Legion Post of Nashville, Indiana
Mike Lowry – brother past Commander of SAL American Legion Post 365 North Liberty, Indiana
THE FUTURE OF AMERICA IS IN YOUR HANDS
SUPPORT "WE THE KIDS"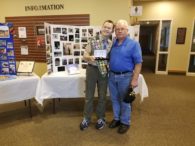 Commander:
My name is James Paicz.  I served from 1972-1976 in the United States Army. I am a member of Marrs-Meyer American Legion Post 991 in Worth, IL.
The reason for this letter is simple.  I am tired of our country being torn apart. I am tired of our Constitution being trampled. I am tired of our children not learning anything in schools. I am tired of our history being erased.
I have found "We The Kids" a 501(c)(3) organization that teaches kids our accurate American history and the Constitution. They even teach and use the Red Skelton's Pledge of Allegiance wording to explain the meaning to our children. Many schools don't require children to participate in reciting the Pledge of Allegiance today – something we take for granted. Red Skelton's pledge was read into the Congressional record twice.
Let us not lose our future.  We took an oath to defend the Constitution from all enemies, foreign and domestic.
We The Kids is influencing kids all over the country and we are uniting them.
We work with kids to teach the history of money, both money in circulation today and older money that is no longer in circulation.  We even have a historian coming in to teach.  We have group discussions to make sure everyone learn something and have fun.
Check out We The Kids at www.wethekids.us.  Prepare to be amazed and proud of our young people.
Now I ask for your Post to support us – however you feel is right will help.
Get on board with us.  Be a sponsor.  Join us.  Together we can honor our oath and bring back America.
Don't let what we did go away in vain.  Help tell our story and keep history alive for our young people.
Sincerely,
Jim Paicz
Illinois We The Kids
Illinois Numismatic President
US Army Veteran American Legion Marrs-Meyer Post 991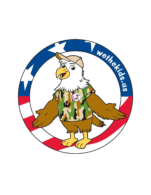 APPROVED BY
WE

THE

KIDS

MOMS!
Previous
Curt Fields, Ulysses S. Grant Living Historian, visits South Bend, IN
Next
Loving Liberty Radio Show - Utah with WE THE KIDS Team
Hasan Khan
2023-09-18T14:12:44-05:00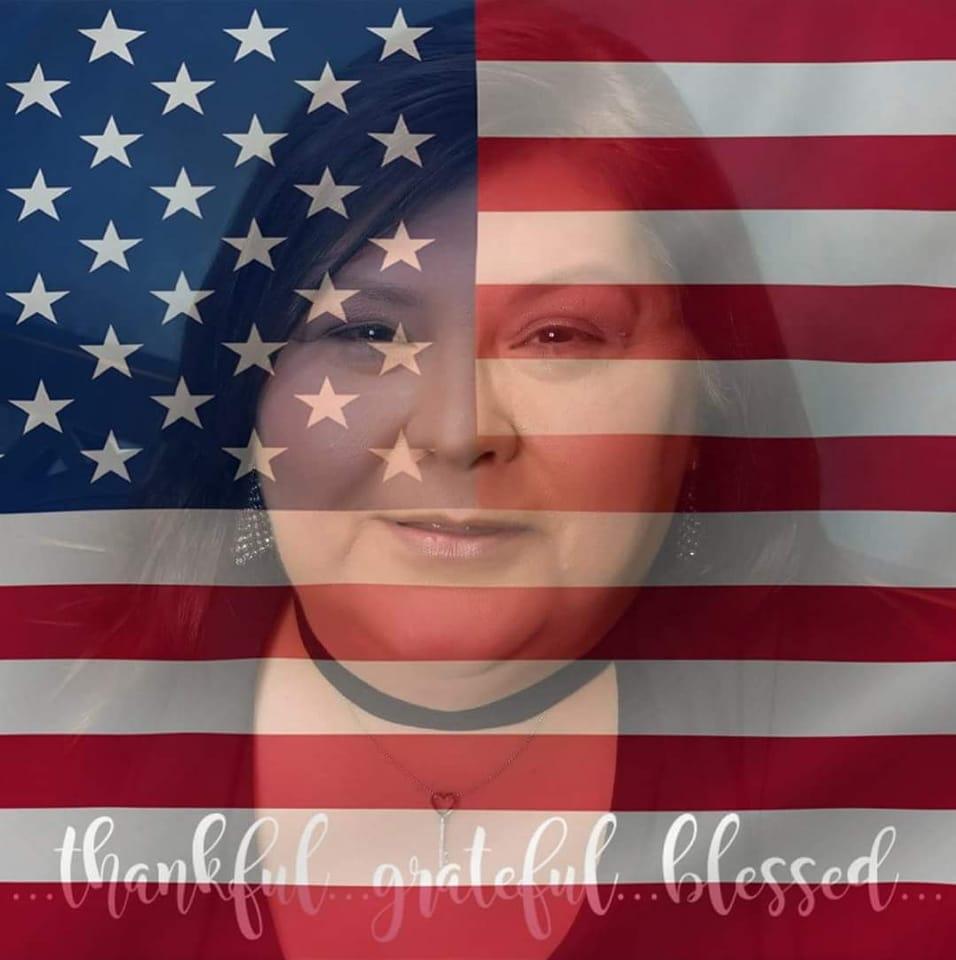 Reposted with permission by Lucy Gonzales
Please join We The Kids to send a Birthday card to Ethelyn Bell 100 year old, on Oct 4, […]
Judy Frazier
2023-09-13T10:13:53-05:00
(Chapter 9 page 107 of "Forgotten American Stories: Celebrating America's Constitution")
Click here to listen:
Historian Arch Hunter […]
Judy Frazier
2023-09-17T12:36:40-05:00
Susan Price, Gold Star Mother
Patriot, Investigative Researcher,
National Voice, Veteran Advocate, Advocate for Justice.
Susan Price is a Gold Star Mother and resides in the Tampa, Florida, area. She is the daughter of a Marine […]
We The Kids
2023-08-25T05:51:11-05:00
WTK Radio show lessons based on "Forgotten American Stories" by Author Lydia Nuttall
We The Kids
2023-07-24T11:02:45-05:00
WE THE KIDS - WON AGAIN! 3RD THE YEAR IN A ROW!