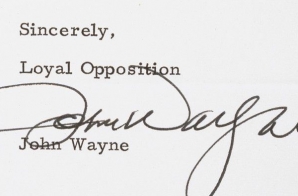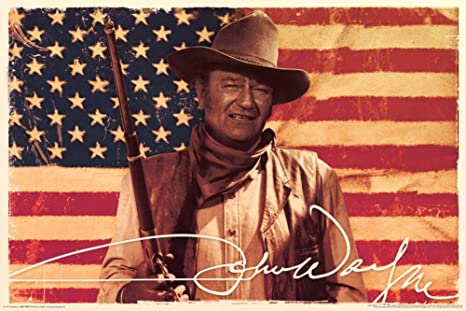 Today is John Wayne's Birthday. He was born on May 26, 1906. Here's one thing we can learn from him.
John Wayne was a famous American actor and an outspoken conservative Republican. However, he respected and supported whoever held the job – for the office is more important than the man. Beginning with President Kennedy, Wayne would send a letter applauding the new president saying, "congratulations from the loyal opposition." He sent the same message to other presidents he didn't vote for, like Lyndon B. Johnson and Jimmy Carter. Duke, as Wayne was called, criticized some of Kennedy's policies, but when the assassin's bullet ended the life of our President on that November day in 1963, he mourned with every true American.
On January 19, 1977, spoke a President Carter's pre-inaugural reception: "Good evening. My name is John Wayne. I'm here tonight to pay my respects to our thirty-ninth president, our new commander-in-chief—to wish you Godspeed, sir, in the uncharted waters ahead. Tomorrow at high noon, all our hopes and dreams to into that great house with you. For you have become our transition into the unknown tomorrows, and everyone is with you. I'm pleased to be present and accounted for in this capital of freedom to witness history as it happens—to watch a common man accept the uncommon responsibility he won 'fair and square' by stating his case to the American people—not by bloodshed, beheadings, and riots at the palace gates. I know I'm considered a member of the loyal opposition—accent on the loyal. I'd have it no other way."
We are Americans because of the Constitution, not a political party.