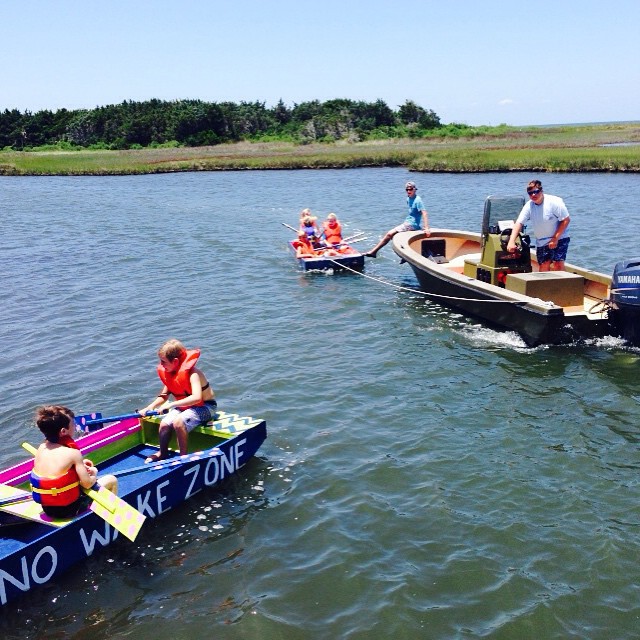 Posted by Steve Gronka June 17, 2015
Sea Quest Kids at Hatteras Marlin club HMC Annual Blue Marlin Tournament, North Carolina.
Race day!!!
The Ling family who came in after I put all the tools away last night and got everything out to build the boat ended up winning the paddle championship, Their boat is named no wake zone!
~~~~~~~~~~~~~~~~~~~~~~~~~~~~~~~~~~~~~~~~~~~
Arrived in Cape Hatteras at the Hatteras Marlin Club at about 11:30pm. The night sky is so full of stars at this farthest point of America out in the Atlantic! Very clean air! Some tournament boats reporting early! Both teams are really good friends of Sea Quest Kids with their kids and grand kids having built many 10 foot Sea Quest 100 scow-skiffs!
Friday the 12th before registration of Sunday at the Hatteras Marlin Club. Hatteras Marlin Club Blue Marlin Release Tournament starts on Monday. Sea Quest Kids will be showing how to build 10 foot Sea Quest 100s to the children of tournament participants who are out on the highs seas fishing for marlin.
In two days the kids build and paint the boats and on the third day, Wednesday, they will launch and paddle race their boats.
https://www.facebook.com/HatterasMarlinClub