American Minute with Bill Federer "AN APPEAL TO HEAVEN" – The birth of the U.S. Navy & Coast Guard
American Minute with Bill Federer
"AN APPEAL TO HEAVEN" – The birth of the U.S. Navy & Coast Guard
The marker at the base of John Glover's statue in Boston states:
"John Glover of Marblehead – A Soldier of the Revolution.
He commanded a regiment of one thousand men raised in that town known as the marine regiment, and enlisted to serve throughout the war.
He joined the camp at Cambridge, June 22, 1775, and rendered distinguished service in transporting the army."
55 British ships were captured by this original American flotilla.
One of these was then the Lee captured the British brig HMS Nancy on November 29, 1775, with its cargo of 2,000 Brown Bess muskets, 100,000 flints, 30,000 of artillery ammunition, 30 tons of musket ammunition, and a 13 inch brass mortar.
This was a tremendous benefit to the new Continental Army.
The Continental Congress, on December 22, 1775, had authorized a Continental Navy, consisting of five ships, the Alfred, Columbus, Andrew Doria, and Cabot.
It was put under the command of Esek Hopkins, Esq., and four captains, Dudley Saltonstall, Abraham Whipple, Nicholas Biddle and John Burrows Hopkins.
The King sent agents to enforce his claim to every tree in New England over 12 inches in diameter.
In 1772, when the sheriff came to South Weare, New Hampshire, to arrest those who had cut down some of King's trees, 30 men busted into the sheriff's room at the inn at night, with their faces blackened with soot in disguise, and beat the sheriff sore with switches made from pine branches.
The men were later arrested and forced to pay a fine.
It was a test of the King's authority and considered by some as the beginnings of the revolution.
The Pine Tree Flag's phrase, "An Appeal to Heaven," was first used by John Locke in his Second Treatise on Civil Government, 1690, regarding the right of citizens who have been denied justice to go above the king's head:
"Where the body of the people … is deprived of their right … and have no appeal on earth, then they have a liberty to appeal to heaven …
Where there lies no appeal on earth … they have just cause to make their appeal to heaven …
Where there is no judicature (justice) on earth, to decide controversies amongst men, God in heaven is judge. He alone, it is true, is judge of the right …
So in this … he should appeal to the Supreme Judge."
The Revenue Marine's first seven masters (captains) were commissioned by President George Washington on March 12, 1791.
The Revenue-Marine was the only armed maritime service of the United States till the Department of the Navy was created in 1798.
During the U.S.-French Quasi War of 1798-1801, eight Revenue Cutter vessels were among the 45 American ships that served in combat.
Missionary to Africa David Livingstone wrote of witnessing the Muslim Arab slave trade in the mid-19nth century:
"We passed a slave woman shot or stabbed through the body and lying on the path … an Arab who passed early that morning had done it in anger at losing the price he had given for her, because she was unable to walk any longer.
David Livingstone estimated that each year over 80,000 Africans died before reaching the Muslim slave markets, writing to the editor of the New York Herald:
"If my disclosures regarding the terrible Ujijian slavery should lead to the suppression of the East Coast slave trade, I shall regard that as a greater matter by far than the discovery of all the Nile sources together."
The U.S. Revenue Cutter Service defended the United States in every major conflict, including the:
-War of 1812,
-Counter-Piracy operations,
-Mexican-American War,
-Civil War,
-Spanish-American War,
-World Wars I and II.
In 1915, the U.S. Revenue Cutter Service was merged with the U.S. Lifesaving Service to form the U.S. Coast Guard.
President John F. Kennedy remarked aboard the U.S. Coast Guard Training Barque "Eagle," August 15, 1962:
"This is a very ancient service in our country's history.
Its first father … Alexander Hamilton, began the Coast Guard as a revenue collecting service, asked the Congress of the United States for appropriations for 10 vessels …
At the U.S. Coast Guard Academy in New London, September 20, 1952, President Truman stated:
"I was just reading … about the Coast Guard's icebreaker that has been closer to the North Pole than any other ship in delivering food and supplies to a station up there …
That, my young friends, is what makes this country great."
President John F. Kennedy continued his address aboard the U.S. Coast Guard Training Barque "Eagle," August 15, 1962:
"You serve our country in peacetime, on ice patrols and weather patrols, in protecting the standards of the merchant marine, in protecting safety at sea … and in time of war you, with the American Navy, as you did in World War II and at the time of Korea."
At the U.S. Coast Guard commencement in New London, June 3, 1964, President Lyndon Johnson remarked:
"Winston Churchill once said: 'Civilization will not last, freedom will not survive, peace will not be kept, unless mankind unites together to defend them and show themselves possessed of a power before which barbaric forces will stand in awe' …
In every area of national strength America today is stronger than it has ever been before …
It is stronger than the combined might of all the nations in the history of the world. And I confidently predict that strength will continue to grow …"
President Johnson continued:
"No one can live daily, as I must do, with the dark realities of nuclear ruin, without seeking the guidance of God to find the path of peace.
We have built this staggering strength not to destroy but to save, not to put an end to civilization but rather to try to put an end to conflict."
American Minute is a registered trademark of William J. Federer. Permission is granted to forward, reprint, or duplicate, with acknowledgment.
Schedule Bill Federer for informative interviews & captivating PowerPoint presentations: 314-502-8924
wjfederer@gmail.com
Previous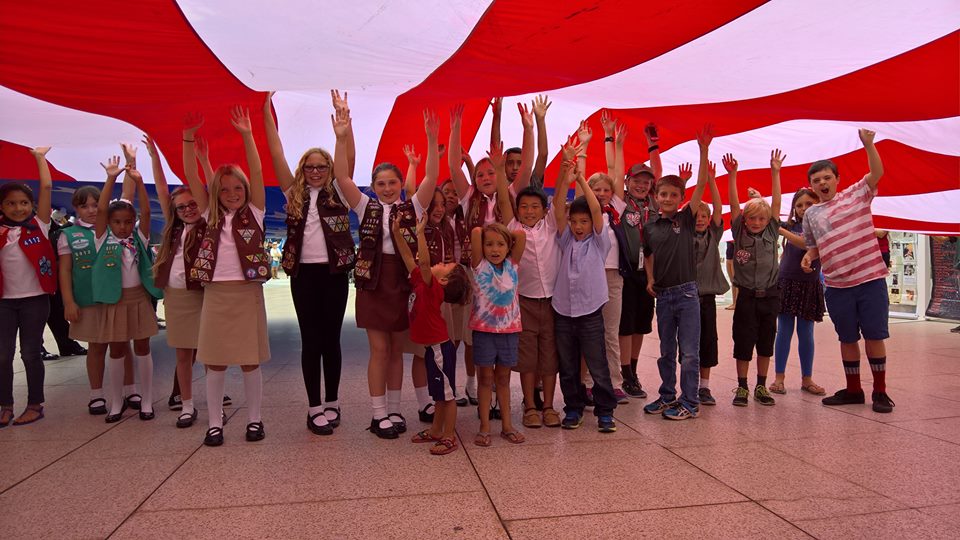 WE THE KIDS Message to Veterans!
Next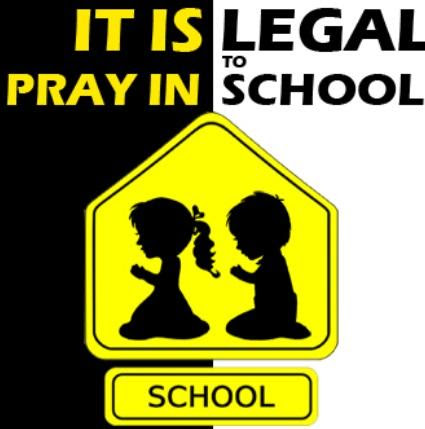 American Minute with Bill Federer It is Legal to Pray in School (Voluntarily!)