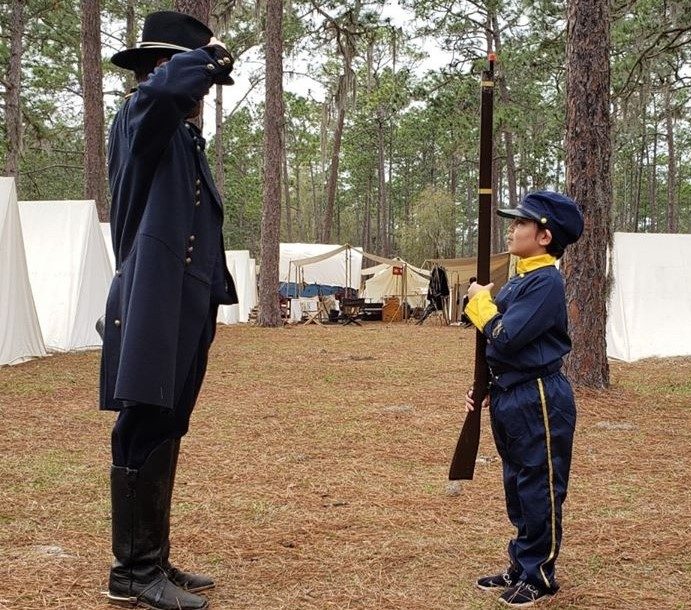 WTK  Bringing The Constitution and American history back to life for our children through our children.
General Grant encountered, and was challenged by, a small Federal force as he was walking about the encampment at the 156th Battle of Olustee anniversary and (44th) re-enactment.
A rendered salute and a kind word sufficed for the soldier. General Grant was greatly relieved, greatly amused, and greatly pleased.
Photo by:
Mom
Subscribe (free) to the YouTube channel:
Dr. E. C. Fields
Note: General Grant and General Buckner discuss the surrender of Fort Donelson in the Dover Hotel on this day 158 years ago. Dusty Holder portrays General Buckner.